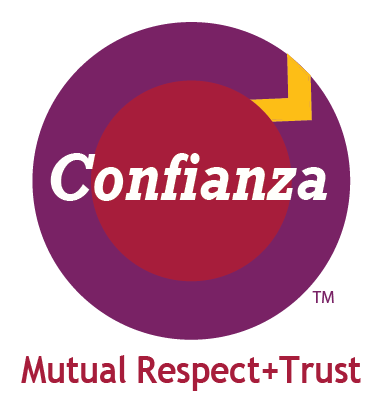 Our Online Community for Change Agents of Equity, Language & Literacy
Listen LIVE to Share Your Story or Ask Questions at: zoom.us/my/confianza
OR Listen to the archive afterwards at: ellstudents.com/pages/cafe
Sharing our Stories, Successes, Challenges & Next Steps
Confianza * www.ELLstudents.com
---
Join at the time of the event here: zoom.us/my/confianza
OR Listen to the archive below:
---
I would clearly and most enthusiastically recommend a Confianza course. Because the projects were active and meaningful and were set up for personal growth it was respectful for adult learners and professional teachers.
The Action Cycle was instrumental in guiding me through the process of pinpointing areas of concern, determining what could be done about it, developing an action plan with the teachers I coach so they could address those concerns, and I can support them with resources, tools, and modeled instructional practices to carry it out.
I loved the course, the community feeling you created, and the easy to use format. I quit the last online course I took with because it was so boring, tedious, and the discussions felt forced. Your course is very well designed and I loved the readings, personal feedback, and all of the resources.
I really like the Action Cycle. I think using the template can help me really focus as a teacher in order to better serve my students. Since I work with small groups I'm wondering if I can successfully analyze data in order to more accurately group my students and then create an Action plan specific to the needs of each group.