"Our team has benefited a lot from the professional learning with Confianza. We have started implementing the language planner, as well as the Tier system in teaching academic vocabulary. Students are beginning to understand and implement this approach to enhance their learning. Plus, we have created a new blog for our school called Multilingual Moments at TIS which was discussed and planned during the Confianza visit."

-Nargiza Azizova, Elementary Teacher & Multilingualism Leader, Tashkent International School, Uzbekistan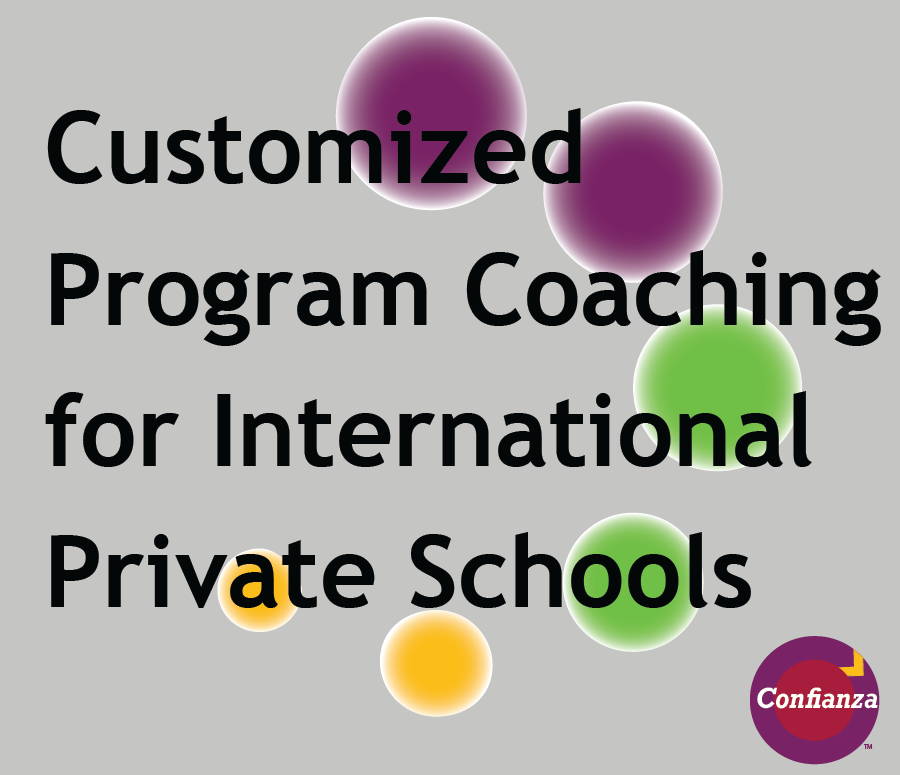 "Have Confidence in Confianza!"
-Alina Guzganu, EAL Coordinator, American International School of Bucharest
Confianza Certified Consultants provide customized coaching for international schools' language programs for EAL students and ELL students including IB and models. After learning about your needs through our pre-engagement process, we can provide the following professional learning services on-site and through our blended learning approach:
co-construction of a professional learning plan focused on teachers of EAL and ALL students; plan can be for 1, 2, or 3 school years for sustainable impact with 1 or 2 Confianza Certified Consultants
1, 2 or 3 day workshops on equity, language and literacy strategies for EAL program and whole school approach for planning, teaching and assessing with our "language lens" approach
coaching sessions for leadership, early learning, elementary teams and secondary departments that can include planning with our Language Planning Tool, co-teaching, strategy study, student work analysis, EAL teacher leadership skills and/or lesson study
learning walks/walk throughs with leaders to calibrate on a solid instructional vision for EAL and ALL students and to train on how to observe with our "language lens" method
parent seminar on the value of bilingualism/multilingualism and preserving and strengthening the mother tongue
recommendations for program, curriculum and language policy
We are busy taking to heart the action steps as a result of our partnership with Confianza, including systemizing communication with parents about selected tiered vocabulary, discussions about where and how to incorporate the language pieces into our planners so they are accessible, visible, and regularly utilized, and continuing to clarify roles in how to best to use the time and expertise of our ELL teachers.  We are grateful for the well-documented process and progress throughout the visit and after. Thank you for your time and dedication to our school! 
--Robyn Ibrahim, Assistant Principal/PYP Coordinator