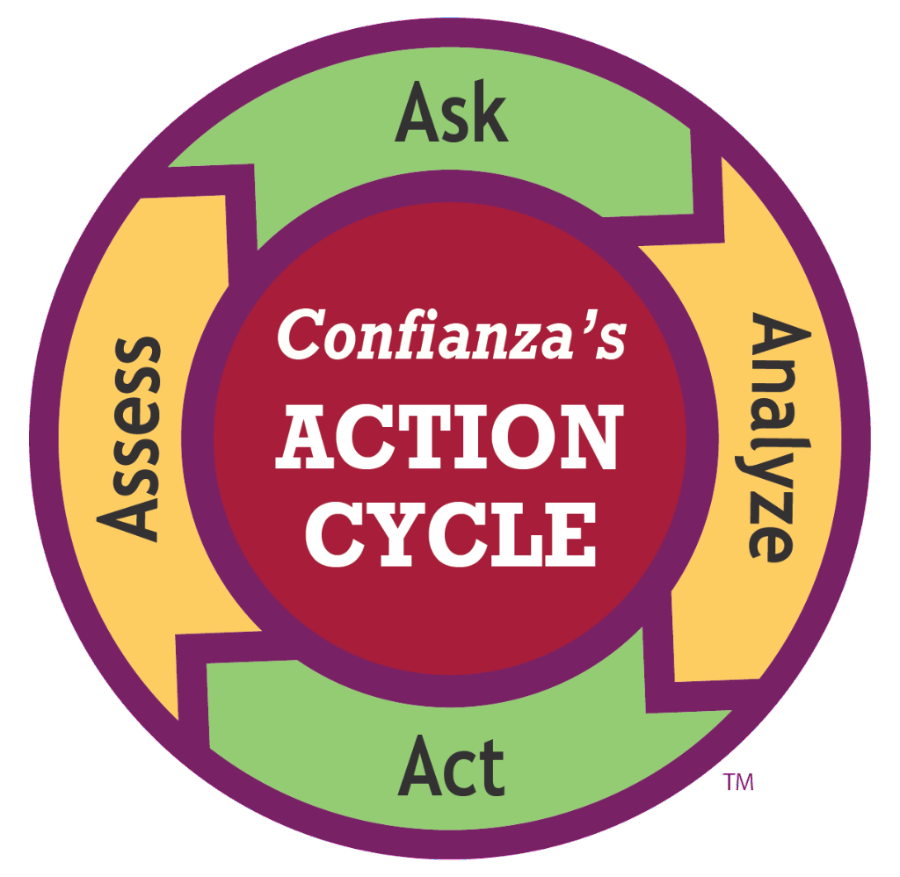 What guides our work?
We partner with organizations to understand their needs and establish goals to develop a professional learning plan for organization improvement. Our guiding questions include:    
How does your organization's culture support diversity, mutual trust and respect?
Is your organization prepared to work effectively with English learners?    
Are your staff members maximizing opportunities to address cultural and linguistic diversity?  
What do we accomplish together?
We address your specific needs around working with English learners. We aim for sustainable impact by building capacity within your staff. We are focused on organization change that responds to and parallels our diverse and global society.
How do we deliver results?
We collaborate with key staff members to deeply understand your issues. Through Confianza's Action Cycle, we analyze, act, and continuously assess our work to measure progress towards your goals. Partners benefit from our learning system and core components for improving equity, language and literacy.