Our Name
At its core, confianza is a cultural concept meaning mutual respect and trust. Respect changes the status quo and communities are built on trust. Together what we accomplish is limitless. Confianza manifests this concept in building strong relationships and continuously reflecting on what can be done to be more effective.
Our Vision
Confianza envisions an educational landscape where all educators are prepared to provide access and opportunity for culturally and linguistically diverse learners through an equity mindset and practices for language and literacy across the entire system.
Our Mission
Confianza's mission is to advance equity for culturally and linguistically diverse learners through professional learning partnerships with schools and organizations.
Our Theory of Change
If we promote an inquiry-based approach to collaborate with schools and organizations to identify opportunities through a professional learning plan then mindsets and practices improve, leading to increased achievement, opportunity and equity for students.
Thank you to Dr. Candace Bocala and Harvard Graduate School of Education's "Learning from Practice: Evaluation and Improvement Science" and her graduate students for support with Confianza's Theory of Change.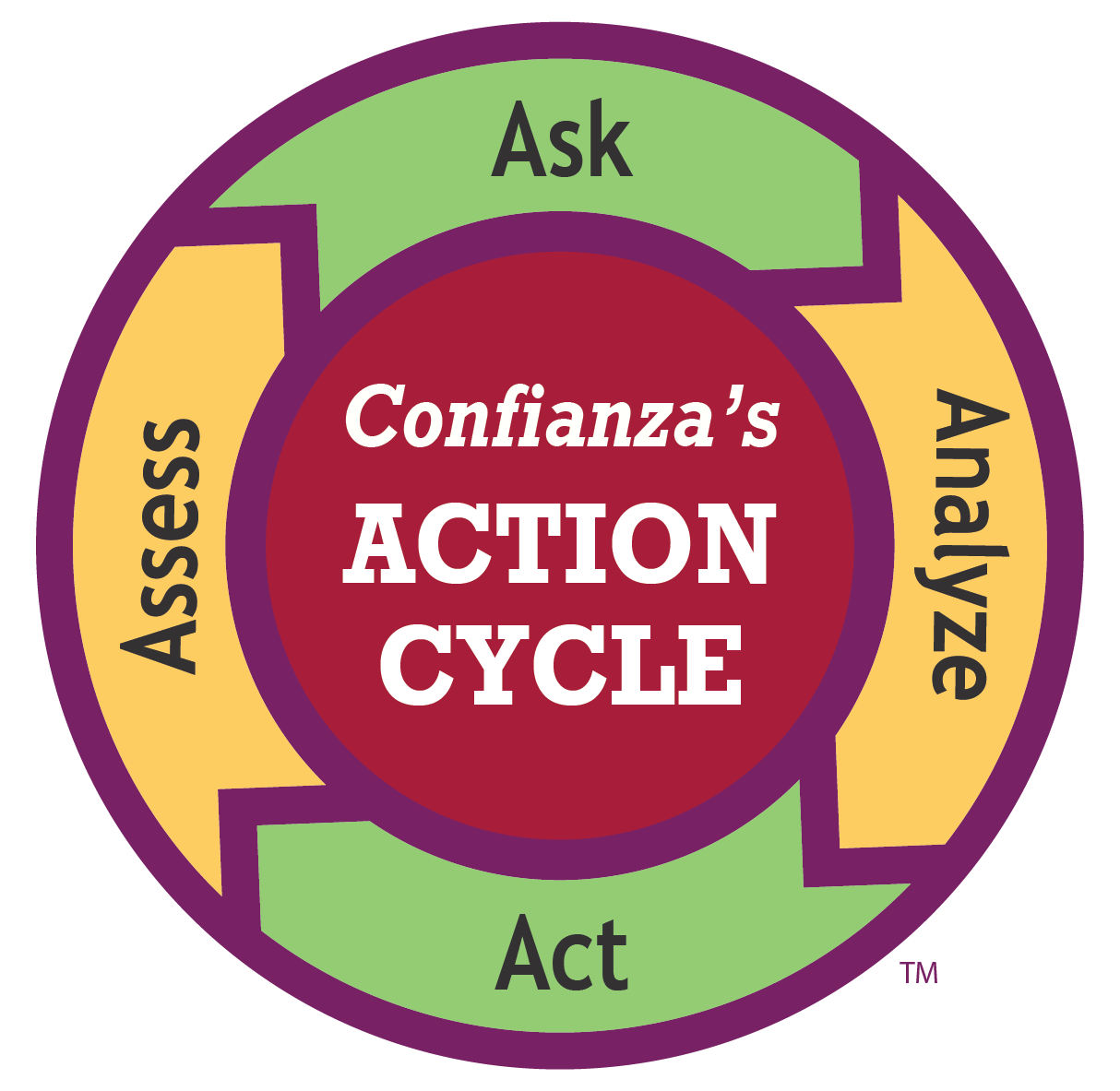 Confianza's Action Cycle for identifying opportunities for continuous improvement is at the core of our work.
---