The Language Lens
"Putting on a 'language lens' in your content classroom is akin to giving your students superpower capes...Transform your classroom into a more engaging and interactive space where students use oral and written language actively. In doing so, students will develop a meta-understanding of the power of language as a lifelong tool to learn everything more deeply and convey that learning with the enviable competency they will need in college and career."
– Tim Boals, Ph.D., WIDA Founder and Director
Confianza Founder and Director Sarah Ottow promotes the "Language Lens" for any educator of language learners. Explore products and services to bring the Language Lens to your individual practice or your school/district/organization, improving the classroom level and the systems level for positive change for students and educators.
"One of the most important challenges faced by educators striving to meet the academic and sociolinguistic needs of all students: cultivating the powerful symbiosis of language development and content learning."
-Jeff Zwiers, Senior Researcher, Stanford University Graduate School of Education
---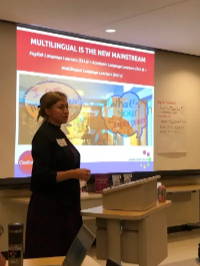 Keynotes & Professional Learning

KEYNOTE ENGAGEMENTS
Author and Consultant Sarah Ottow brings the Language Lens to schools, districts, state agencies, networks, and other organizations. Through a consultative model, Ottow customizes the message and activities based on the group's mission and goals. Learn more about Ottow's background and prior speaking engagements here.

PROFESSIONAL LEARNING SERVICES
The Confianza Consultant team brings practical professional learning tools to educators in the US and internationally seeking to develop or refine their Language Lens. Through our On-Site Implementation Support, we support sustainable shifts in practice using blended modalities for teachers, coaches and leaders. We proudly partner with Teaching Channel to leverage the largest classroom video library in the world plus innovative video-based coaching. Learn more about our clients here.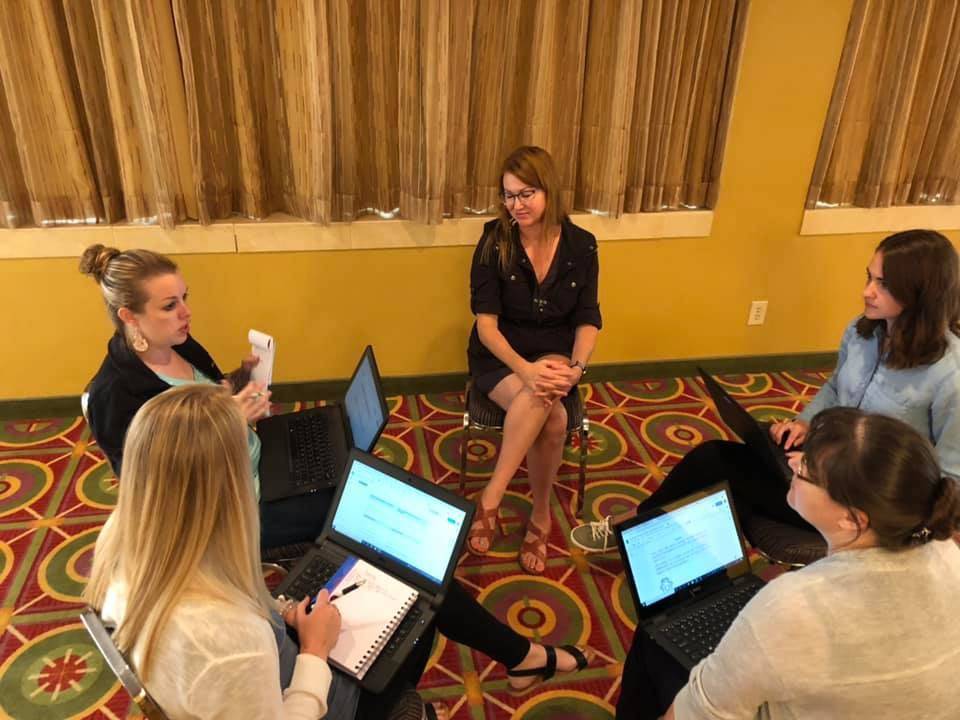 ---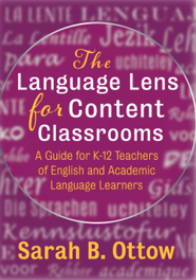 Guidebook, Online Learning and Tools

GUIDEBOOK
Available from publisher Learning Sciences International and Amazon, this go-to guide is both foundation and functional for educators of language learners seeking to improve their planning, teaching and assessing with more intentionality to embedding language and culture for ELL and ALL students.
This book arrives right on time, as it provides teachers and leaders with a practical guide that combines language development tools and strategies with an appreciation for culture and student identity. As an ESL student who now sits in the superintendent's office, I appreciate the book's conscious effort to move practitioners to getting to know their students culturally and linguistically, while providing a very comprehensive set of competencies that support language learners in content classrooms. The stories of students' language learning journeys bring this work to life and the added bonuses of links to many other resources make this book a must have for anyone interested in building a multi-lingual community.
– Victor F. Capellan, Superintendent, Central Falls School District
ONLINE LEARNING
Confianza offers Digital Learning Plans and Courses that all include:
Guidance implementing Confianza content to supplement your local professional learning communities with a "Language Lens"
The power of a dynamic online video-based platform, Teaching Channel Plus
Transfer to practice through our Connect-- Learn-- Apply-- Reflect Cycle with Articles, Videos, Fieldwork Tools and Discussion