Our Theory of Change
If we promote an inquiry-based approach to collaborate with schools and organizations to identify opportunities through a professional learning plan then mindsets and practices improve, leading to increased achievement, opportunity and equity for students.
Thank you to Dr. Candace Bocala and Harvard Graduate School of Education's "Learning from Practice: Evaluation and Improvement Science" and her graduate students for support with Confianza's Theory of Change.
To measure our impact, we rely on five critical levels of evaluation of professional learning (Guskey, 2000):
1. Participants' satisfaction with the experience
2. Participants' learning of new knowledge and skills
3. Organization support & change
4. Participants' use of new knowledge and skills
5. Student learning outcomes
Satisfaction with Professional Learning
If you are looking for support on how to tackle instruction for culturally and linguistically diverse learners, I would highly recommend partnering with Confianza. Through a series of thoughtfully planned workshops, Confianza was able to break down the enormous topic of analyzing curriculum with a lens for culturally and linguistically diverse learners into meaningful and manageable pieces. I was so impressed with the ability to navigate difficult conversations of privilege and identity and really appreciated the balance of theory and practice. 
-Melissa Katz, Director, ELL/MLL NYC Charter School Center & Special Education Collaboration
Confianza has been an incredible support and coach while we launched the ENLACE program and my first experience as a school leader. Through school visits and phone calls, I've received invaluable feedback on our classroom instruction, professional development sessions, and student support structures. The feedback has helped us prioritize areas of growth in our teacher coaching and PD cycles, plus an incredible sounding board and source of support. 
-Allison Balter, Principal, ENLACE Academy, Lawrence, MA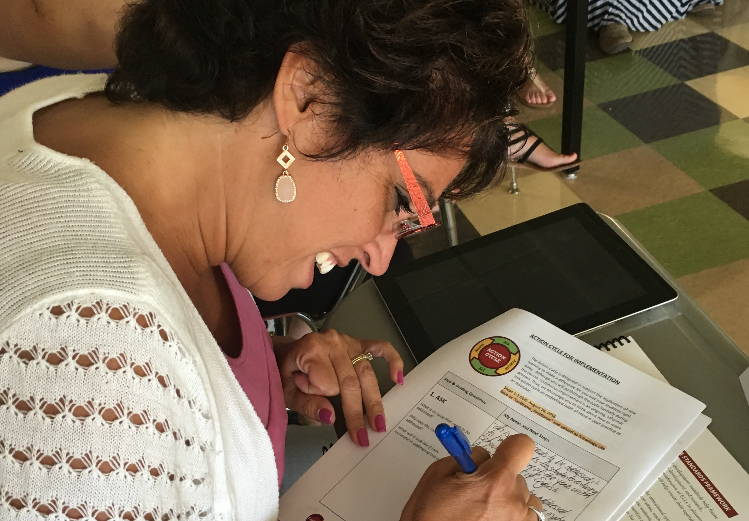 Student Learning Outcomes
Working with Confianza enhanced the capacity of our district to teach all students. Our building principals, central office staff and teachers have been inspired by their engaging hands-on support. Confianza has helped us to create vibrant co-teaching teams and provided us with valuable observational data about our language and literacy practices.
-Daniel Mayer, Westborough Public Schools, Assistant Superintendent, MA
The Action Cycle has helped teachers improve teachers' practice through reflection and action planning. Confianza's professional development model supports teachers in their work to increase student achievement with English learners.
-Paul Teixeira, Director of ELL and Title III, Malden Public Schools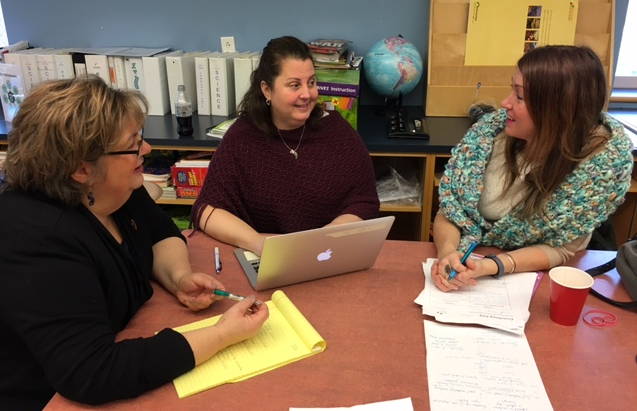 Run, don't walk to learn with Confianza. You will come out of the professional learning with so many valuable tools to add to your toolbox of strategies to to improve family engagement. I have been able to anticipate tricky spots and I am now able to be much more proactive.
-Anne Bianchini, Kindergarten Teacher in Winchester Public Schools, MA
I now have a toolbox of best practices to address the needs of our students and guide our teaching staff. I highly recommend this course and look forward to future professional learning provided by Confianza!  
-Shannon Hayes, Coordinator, Inquilinos Boricuas en Accion, Boston, MA
Organization Support and Change
The professional learning afforded our team the opportunity to delve into intentional planning systematically within our current curriculum. Imagine a learning environment where all students are successful; that's what Confianza promotes, encourages, and supports with a partnership that outshines all others. 
-Melissa Kandal, 6-12 Humanities Coordinator, School District of Waukesha, WI
Confianza's professional learning has raised awareness of the importance of language in every aspect of learning at our school. There is greater understanding that this work is not just the domain of the EAL teacher. 
-Jemma Link, EAL Teacher, American International School of Bucharest, Romania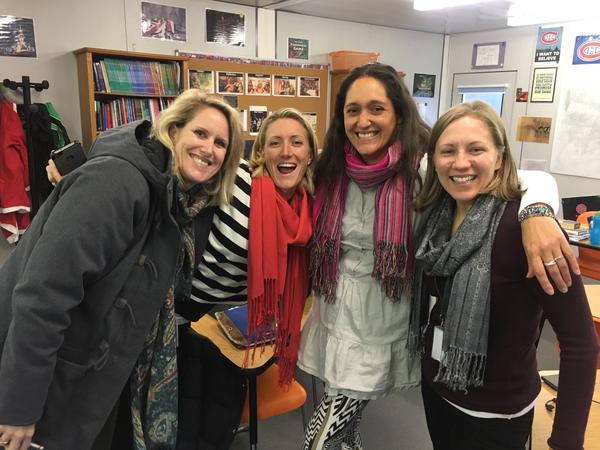 Confianza 'translates' research into step-by-step protocols for educators to immediately use in classrooms and professional learning communities.
-Tim Boals, Executive Director, WIDA at the Wisconsin Center for Education Research, University of Wisconsin-Madison
Our collaboration with Confianza helped us open new territory at the Teaching Channel. Using the Teaching Channel Teams platform, Confianza designed a learning plan about ELLs and academic language and guided a group of teachers from across the globe through her learning sequence. Facilitation of the group was top notch and participates gained a lot of new skills.
-Paul Teske, Vice President of Engagement, Teaching Channel
Confianza has worked closely with our ELL coaches, teachers, and district ELL leadership team to think critically about how we offer professional development and grow and retain our ELL educators. The flexible model and willingness to both lead professional development and build the capacity of our team to facilitate meaningful learning has been wonderful. Confianza is also very focused on measurable outcomes and supported our team in how to think through measuring our own goals.
-Rebecca Westlake, ELL Director, Salem Public Schools, MA
Confianza's team is very knowledgeable about teaching English Learners and is a wonderful presenter. Our presentation in order to make it as useful as possible for our group. All of her planning paid off and our group was very impressed! High praise from a group with lots of experience presenting to teachers!
-Amy Duma, Director, Teacher and School Programs, John F. Kennedy Center for the Arts, Washington DC